What Infrastructure items are Important when selling your home?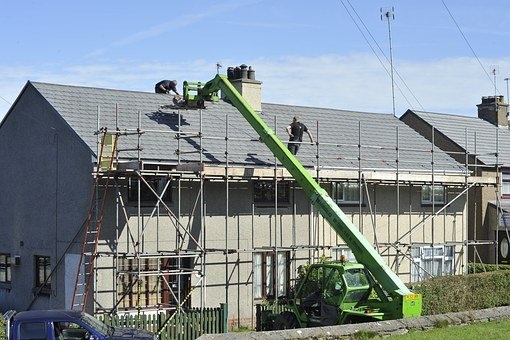 It can be an exciting time when you are selling your home and potentially moving into a new one, however, it can also be quite stressful. Making sure that your home is to an acceptable standard to sell is probably one of the biggest challenges.  When people move into a new home, they are generally looking to move into one that has all the foundations in place for them to move in hassle free and not have to worry about any of the infrastructure.  In most cases, they will have the home independently surveyed which can include the structural element of the house, to make sure they are fully satisfied with it.  Here are some of the things to take into consideration in terms of the household structure prior to selling.
Roofing
The roofing on any home is of extreme importance and is something that is checked out from any purchaser.  If this is not of the correct standard, then it can have a significant impact on selling the home.  If you do have issues identified with the roof then people like Midlothian Roofing are companies that can resolve most of your roofing problems.  Sometimes if the home is particularly old it may even need a full replacement which should be considered.  Once an assessment of your home roofing is completed, it may even reveal issues with it that you were not aware of.  This could be from things like storm damage. This could be an accident waiting to happen, therefore, should not go unrepaired.
Floors
As soon as someone walks into a home, they will be able to pick up if there are creaks in the floorboard etc.  In these instances, it could put off any potential buyer.  These sorts of things do not need any expert or survey to identify as the homeowner will pick this up themselves.  If there is sub-standard flooring, then this should be immediately repaired.  This does not have to be a full revamp of the flooring and could be contained to the specific areas.  Also, there are good high quality flooring options out there that can be done by most people with basic DIY skills – click and lay as an example.
Planning Permission
It is important to make sure you check out your paperwork prior to selling.  If you have made some structural changes to your property (an example could be a garage conversion), then there is a possibility that you will have required to get permission to do this.  If your paperwork is not in order, then this could be a blocker to any sale.  Although this is tedious, usually all planning permission requests go through with no issues.
Summary
These simple things are important to consider before any home sale and these are things that will normally come up in any survey reports.  Buyers usually are not wanting to come to a home with potential structural issues, so it is important to have these resolved in advance.