3 Amazing Basement Remodeling Ideas from the Experts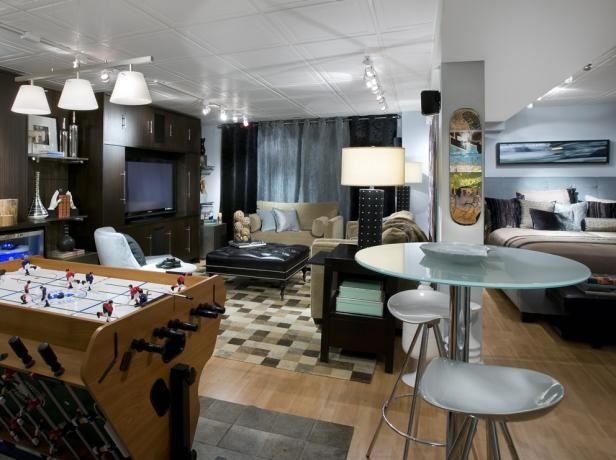 Renovating your basement is no cakewalk. Being the most unstable part of your home, it can be quite risky to make major changes in the basement area. However, basement renovations are not uncommon, and expert professionals consider several factors while remodelling the basement and making it as good as a new room.
Basement remodelling is also necessary because the potential buyers love a clean, decent-looking basement, instead of a musty-smelling, dark room, which seems haunted. So, if you're planning to sell your home in the near, you should include basement renovation in your home remodelling plan.
Let's now give you some expert suggestions to transform your basement:
Install a home theatre
What if you can transform your basement into a recreation space, say, a home theatre for weekend entertainment? While the men in the house can enjoy their baseball and hockey games in a movie-like setting, the ladies can have a gala time, watching their favourite Rom-coms on weekends. Kids will also be allowed to enter the home theatre on special discretion of the parents after they complete their studies.
Thus, it will benefit everyone in the family, and the potential buyers will be more than happy to get a readymade movie room in the house. All you need to create the theatre is proper seating arrangements, a movie screen and a digital sound system. Don't forget to lay a carpet on the floor to prevent the sound from travelling far.
Create a kids' playroom
The basement can also be transformed into the kids' playroom, where they can invite their friends from the neighbourhood and have a good time, playing their favourite games. You can keep all their toys and video game equipment in the space so that they are not scattered throughout the house. Further, if your kids stay in one place, you can concentrate on your work upstairs, without being disturbed by the noise.
To make the idea work, you also have to install kid-friendly furniture in the basement like comfy chairs, sofas, bookshelves, and of course, storage cabinets to keep all their toys. You can also put a separate refrigerator packed with their favourite snacks, fruits and ice-creams in the transformed basement. Consult an experienced renovator like Rénovation Renovco to turn it into a room full of attractions, so that your kids stay busy and stop bothering you for every little thing.
Develop a home gym
Another amazing idea to renovate your basement is to turn it into a home gym, if you don't have one already. Invest in some high-end equipment, mirrors and proper air conditioning to get your home gym up and running.
If you want to start small, you can just bring in a treadmill, an exercise ball, a yoga mat, a few weights and some benches to relax and unwind. You should also separate a section of the room from the rest for cleaning oneself and dressing up. Put up a TV or a music system to take the gym idea a notch up.
No matter what you use the basement for, you should be careful regarding the foundation, the furnace and the fittings. That's why it's best to hire only reliable and experienced professionals for the job. Hire someone only after reviewing their services.