The Pros and Cons of Pipe Relining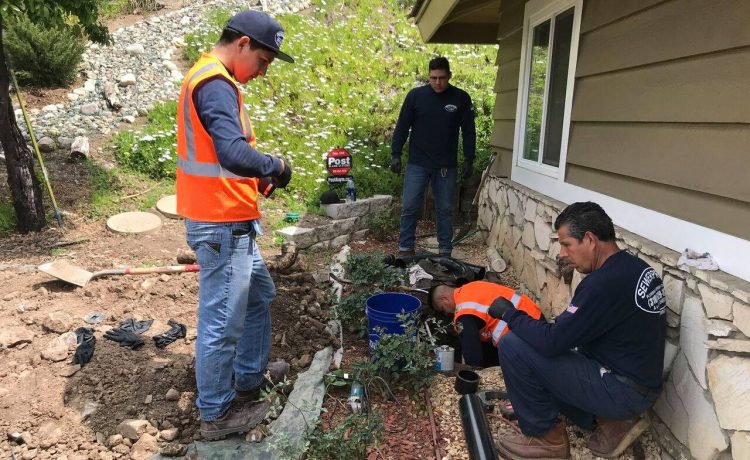 Pipe relining is gaining popularity around the globe today. Such a trenchless technology is significantly replacing the traditional way of pipeline rehabilitation and repair.  Another term for pipeline relining is Cured-In-Place Pipe Lining (CIPP). It was invented by Eric Wood in 1971. Since then, there are around 50,000 kilometres of CIPP installed worldwide. Let's now discuss the pros and cons of pipe relining.
Pipe Relining is the method of fixing deteriorated pipes by injecting an epoxy resin inside to replace it. It doesn't require digging to pull out and replace the damaged pipe. That's why it's called trenchless technology. The flex tube used in pipe relining is typically installed on an existing access point in the drain or sewer. Sometimes, a manhole serves as an entry point. When CIPP was invented, the curing process used heated polyester felt tubes to harden the resin. Today, there's no need to heat the felt tube. They are commonly made of fiberglass. UV rays are then used to harden the resin.
Pros of Pipe Relining
Pipe relining offers a range of benefits among households including:
Cost Savings. Overall, pipe relining cost less than traditional pipe replacement. Factors that affect the cost of pipe relining are the accessibility, condition, location, and size of the pipes. Its average cost is around $75 to $250 per foot. On the other hand, the traditional pipe replacement method involves costs for digging, pulling out of the damaged pipe, new pipe replacement, and renovation. Its average cost is around $50 to $200 per foot. But this doesn't include the renovation cost yet. For labour alone, the renovation cost is $65.00 per hour.
Flexibility. Pipe relining is perfect for homes with extensive landscape or poor oil qualities. Without the need for digging up, it's a less disruptive and safe option to repair damaged pipelines. The technology is flexible enough to fix angled or bent pipes and deep pits.
Guarantee. Pipe relining offers a longer warranty than traditional pipe replacement. Traditional pipes normally last between 40 to 70 years. While resin pipes can last for 50 to 100 years. It'd because they are corrosion-free and can withstand any chemical hazards.
Safe. Pipe relining is a safe method to repair drains and sewers. It doesn't require digging and excavation that may disrupt the ground. It doesn't result in dangerous holes and pits either.
Saves Time. Putting resin pipes in place may take less than a day or only 24 hours. Traditional pipe replacement may take days or weeks. As such, you can save time worrying about the repair of your drain and sewer.
Cons of Pipe Relining
The only downside of pipe relining is that they can't be performed in some situations. First, they can't be done on small pipes measuring less than 2 inches in diameter. They may not also be possible for pipes with a lot of bends. The damaged pipe should be in proper shape. The reason is that the resin will take the shape of the existing pipe. If the pipe is back pitched or collapsed, the shape of the resin pipe may not blend well on the connecting pipes. Pipe relining also doesn't work with extremely fragile pipes. These pipes are prone to damage during the hydro-jetting process. If there's only minimal damage on the drain or sewer, pipe patching is most recommended to fill the smaller gaps.